Navigation
Business Directory
Search Businesses
Browse Businesses
Featured Listings
NEW Businesses
TOP Businesses
Business FAQs
Contact Us
All Business Listings
Member Options
Register
Login
Submit Your Listing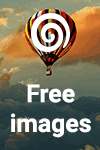 Smooth Moving - Company Profile


Professional movers

| | |
| --- | --- |
| Company Name: | Smooth Moving |
| City / Town: | Calgary |
| Street Address: | 91 carmel close NE |
| Hours of Operation: | 8am - 8pm |
| Company Phone: | (403) 835-1593 |

Company Description:
Good day from Smooth Moving,
when choosing a company to move your valuable possessions there comes an inherit trust that the job will be done in a timely, careful manner that is professional and worthy of the money being charged.

I am proud to say this is exactly the type of service our customers get when choosing Smooth Moving for your moving solution.


Call us and we'll be happy to give you an estimate on what it would take to complete your job.

Call: 403-835-1953

Thank you and we look forward to hearing from you.

We all move...Let us make this one your best yet!
Featured Business Listings
| | | | |
| --- | --- | --- | --- |
| It Works! by Ashley | Canada Tire Doctors Mobile Tire Service | Colour Bee Painting | Fresh Start Enterprises Inc |