Navigation
Business Directory
Search Businesses
Browse Businesses
Featured Listings
NEW Businesses
TOP Businesses
Business FAQs
Contact Us
All Business Listings
Member Options
Register
Login
Submit Your Listing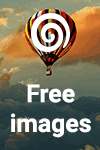 CV Precision Services Ltd - Company Profile




| | |
| --- | --- |
| Company Name: | CV Precision Services Ltd |
| City / Town: | Calgary |
| Street Address: | #4 - 2820 Centre Ave. N.E. Calgary, AB. T2A 7P5 |
| Hours of Operation: | As per Contract |
| Company Phone: | 403-616-5559 |

Company Description:
Our Powercem™® based soil cementing services to meet any level of need or budget. We've tested a wide range of soil types with our customizable additives in our years of operations to Canada's Oil & Gas industry and have used those results to define 3 distinct levels of service.
A) Platinum Level: Treatment Depths +450 mm, Cementious >= 16%, Gravel or Asphalt surface. Used for saturated subgrades, extreme loads or longevity in pavement designs.
B) Gold Level: Treatment Depths 300-450 mm, Cementious 12-15%, Sand or Gravel surface.
Used for heavy loads, well-pads, access roads, sites or matting replacement.
C) Silver Level: Treatment Depths 150-300 mm, Cementious 8-12%, Sand or Gravel surface.
Used for subgrade improvements, lighter loads, short term access, weather
proofing, gravel layer reductions, frost resistance or Gold Equivalent in locations
with superior subgrades.
Snow Removal - Contractual agreements are available for our snow clearing & removal services and are customized for your needs. We have the necessary equipment and manpower to manage all of your snow clearing requirements ranging from business parks, shopping centers or parking lots. Please do not hesitate to call us for quotes.
CV Precision Services Ltd. is a member of the WCB (Workers' Compensation Board) and is fully insured.
Featured Business Listings
| | | | |
| --- | --- | --- | --- |
| Colour Bee Painting | acD.A.R.E. inc | Premium Bookkeeping Services | Majec Accounting Services |